The Polka Dots and Posies flower bouquet by Teleflora is a classic beauty that will leave you in awe. The perfect balance of white and pink flowers creates a heavenly pair that is expertly arranged to showcase their magnificence.

This stunning bouquet features crisp white daisies and hot [...]
Add To Cart
Add 8 Balloons for $42.95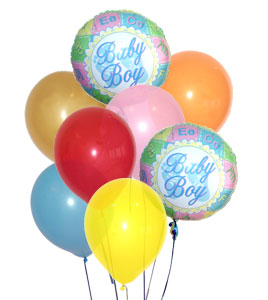 The Polka Dots and Posies flower bouquet by Teleflora is a classic beauty that will leave you in awe. The perfect balance of white and pink flowers creates a heavenly pair that is expertly arranged to showcase their magnificence.

This stunning bouquet features crisp white daisies and hot [...]
The Polka Dots and Posies flower bouquet by Teleflora is a classic beauty that will leave you in awe. The perfect balance of white and pink flowers creates a heavenly pair that is expertly arranged to showcase their magnificence.

This stunning bouquet features crisp white daisies and hot [...]
The Polka Dots and Posies flower bouquet by Teleflora is a classic beauty that will leave you in awe. The perfect balance of white and pink flowers creates a heavenly pair that is expertly arranged to showcase their magnificence.

This stunning bouquet features crisp white daisies and hot pink roses, nestled in a light pink glass cube vase adorned with a polka dot ribbon. The name of this bouquet perfectly captures its unique and charming arrangement.

Hot pink roses are a symbol of gratitude and appreciation, making them the perfect gift to express your thanks to someone special. White daisies have a rich cultural history and represent innocence, true love, purity, and new beginnings, making them a popular choice for couples welcoming a new child.

Despite its simple appearance, this bouquet carries a deep meaning and is a sensational gift for any occasion. Whether it's a birthday, anniversary, expression of love, sympathy, or get-well-soon gesture, the Polka Dots and Posies bouquet is sure to delight.

Order now and our local florists in Canada and the United States will deliver this fresh and fragrant bouquet to your doorstep. With same-day delivery available, you can enjoy the beauty of this bouquet in no time.
Item No. T52-3A
Price: $74.95