It can be heartbreaking to witness a loved one or dear friend struggling with feelings of sadness and hopelessness, unable to fully embrace life. When they are also battling an illness or ailment that takes a toll on their mental and physical health, it can feel impossible to express your emotions a[...]
Add To Cart
Add 8 Balloons for $42.95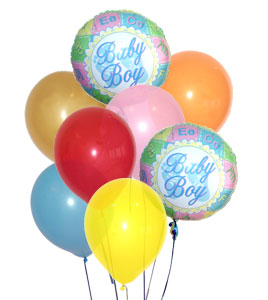 It can be heartbreaking to witness a loved one or dear friend struggling with feelings of sadness and hopelessness, unable to fully embrace life. When they are also battling an illness or ailment that takes a toll on their mental and physical health, it can feel impossible to express your emotions a[...]
It can be heartbreaking to witness a loved one or dear friend struggling with feelings of sadness and hopelessness, unable to fully embrace life. When they are also battling an illness or ailment that takes a toll on their mental and physical health, it can feel impossible to express your emotions a[...]
It can be heartbreaking to witness a loved one or dear friend struggling with feelings of sadness and hopelessness, unable to fully embrace life. When they are also battling an illness or ailment that takes a toll on their mental and physical health, it can feel impossible to express your emotions and provide comfort. Finding the right words to convince them that things will get better can be a daunting task.

One way to brighten their day and bring a smile to their face is by sending them Teleflora's Be Happy Bouquet. The name alone is a reminder to be happy and let go of their sorrows. This stunning bouquet features yellow roses, white and yellow daisy spray chrysanthemums, and oregonia in a Be Happy mug designed by Teleflora.

Yellow roses are a symbol of sunshine and hope, while white and yellow daisy spray chrysanthemums represent loyalty, devotion, and sorrow. This bouquet is perfect not only for those going through a tough time but also for celebrating a birthday and wishing someone a long and happy life.

Our local florists offer same-day delivery, so you can surprise your loved one with this beautiful bouquet as soon as possible. Let Teleflora's Be Happy Bouquet be a reminder that good times are yet to come.
Item No. T43-1A
Price: $69.95